Excel template for room expenses and travel cost can be use for either personal or business use. Recording business travel expenses is requirement and key components of the expense report. If you start off by recording and tracking all the travel expenses like transportation, room rent expense, food and entertainment, you are able to have exact summary of the expenses at the end of day.
Check out hotel room rate via excel sheet and compare with it.
Comment Us for Download Template (Custom Design)
Updating Accounts on Monthly Basis
Finances are under control as well as you can ensure that business finance is spent carefully and at the right place. While that's important, it keeps your business accounts update and accurate as well.
If numbers and calculations make your head go spin, download free yet premium quality excel template for room expenses and travel cost. Once you have downloaded the spreadsheet, you are able to track your spending for the coming month or two according to your selection. Someone going off the track or overspending can reduce the expense without disturbing the major routine.
Excel Template for Room Expenses
The key elements of this template are listed here. Now have a look over them:
** You can edit cells with white background.

** Don't interfere with cells in the pink as formula is inserted in them!
Collective expenses and table
This table shows the expenses for the entire month and for all.
The columns consist of, month, rent, gas, electric, TV/web, WTR/sew, household and total due.
You are able to any other expense here as well. You can also get an idea Via Smart sheet Expense templates.
Now enter the amount for each of the expense for each specific month. This record is for the 6 months.
6 months total amount is available in cell H11 and calculated using formula =SUM(H4:H9)
Individuals table
**names of individuals or roommates can be changed according to your needs.
5 tables are available for showing the expense for each of the roommate separately.
Fill the details and expenses for each of the utility by them.
Individual's total due
This table show the monthly amount required to pay by each of the roommate.
6 months total for each of them is calculated.
J11 shows the amount using formula =SUM(J4:J9)
Excel Template for Travel Cost
You can have a look at the key components of the template without downloading it:
General information
Add purpose, name, employee ID, statement No., department and manager here.
Fill the date in from and to.
Body
This table comprises of the headings date, description, air & transportation, Lodging, fuel/mlg, phone, meals & tips, entertainment and other here.
Don't interfere with the cells in total as they are colored pink.
** attach receipts for better tracking.
L8 cell holds the total with the formula =SUM(E8:K8).
Total
Subtotal is calculated using formula, =SUM(L8:L18)
Advances are shown in cell L21.
Check the cell L22 for total reimbursement with formula =L20-L21
Add the authorized by and date at the end.
Spreadsheet for Tracking Shared Expenses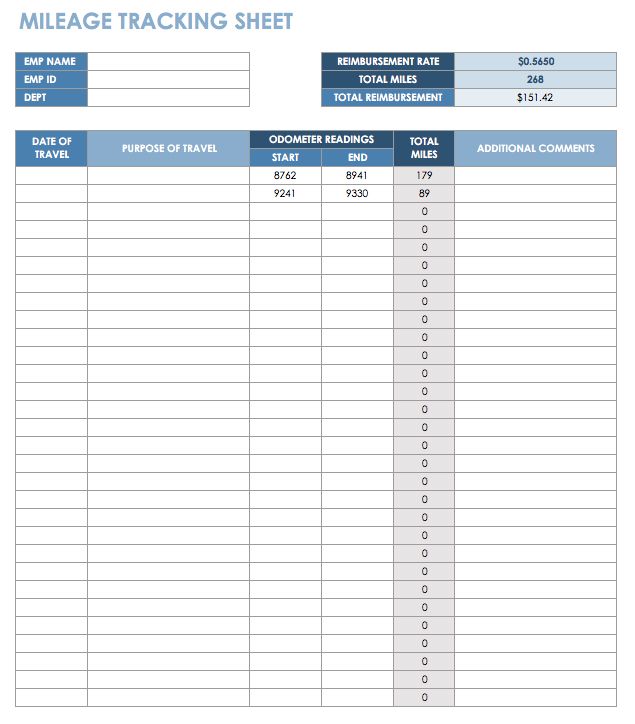 Using spreadsheet template for shared expense of house regarding Bills, grocery and other items monthly or weekly basis.
Roommate Expense Tracker Excel
Hotel roommate expenses, you can easily calculate and discuss accordingly with GST and other MISC expenses easily.
So this excel template for room expenses will help you to maintain your budget monthly, also joint venture in any particular business or daily work agreement.
Tags:
Excel Template
,
Hotel
,
Restaurant template